Offering a curated collection of Indigenous art in both classic and contemporary interpretations.
Our collection of Indigenous artwork highlights the diversity of native craftsmen and women of the Pacific Northwest.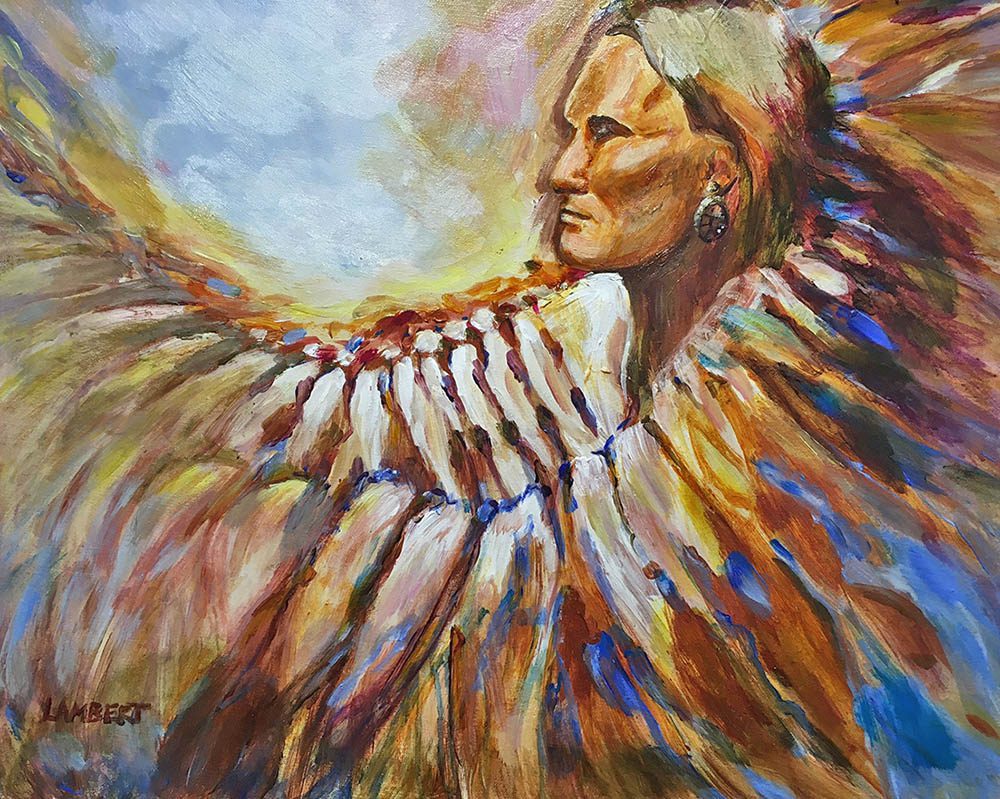 These authentic art works painted in oils, crafted in clay or designed in glass show case the talented artists.
The compelling imagery is drawn from the artist's ancestry shared with the Metis and Coastal Salish people of British Columbia. They are authentic works of art created with a contemporary twist.
"The Return" stained glass by Jeananne Copley
Some indigenous peoples believed that the brightly coloured autumn leaves falling into the water were magically transformed into salmon who were returning to their birthplace to spawn.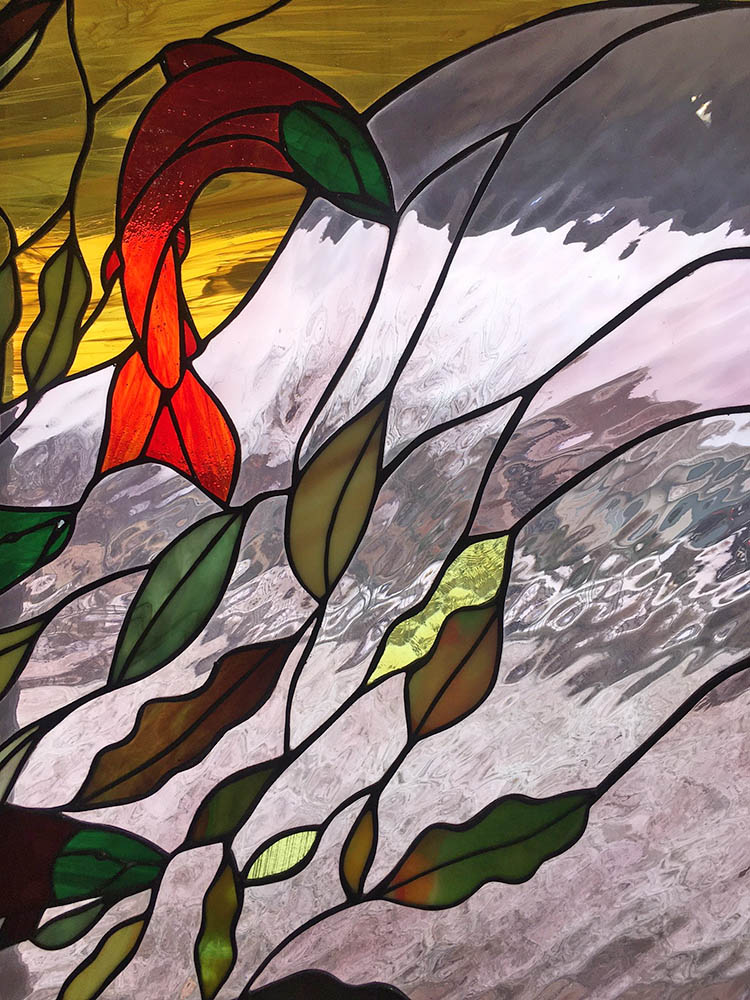 Did you know we may be connected with nine different animals that accompany us through life as our guides?
We experience the wisdom and assistance of these different animal guides as they come into and out of our lives throughout our journey. They join us during new tasks, changes in direction, lessons to be learnt, and all events involving spiritual growth including simply bettering ourselves in day to day living.
Most traditions agree that we usually experience at least one animal guide who stays with us for our whole life, in both the spiritual world and physical manifestations. This animal acts as our main guardian spirit (Life Totem). You share a connection with this animal that will show itself in shared characteristics, your dreams, various interactions, and an ongoing interest in this animal throughout your life. Your animal guide offers power and wisdom to you. It is with you to assist in your soul's purpose in life during this manifestation.
Take home your own Spirit Animal by Louise Lambert.
INSTRUCTOR: Louise Lambert
LOCATION: Wine Country Studios
DATE:
Saturday, November 20, 2021
TIME: 9:30am – 12:00pm
COST: $52
Call or email Wine Country Studios to reserve your spot or Register with:
Call 778-797-8800
Workshop Number: 8581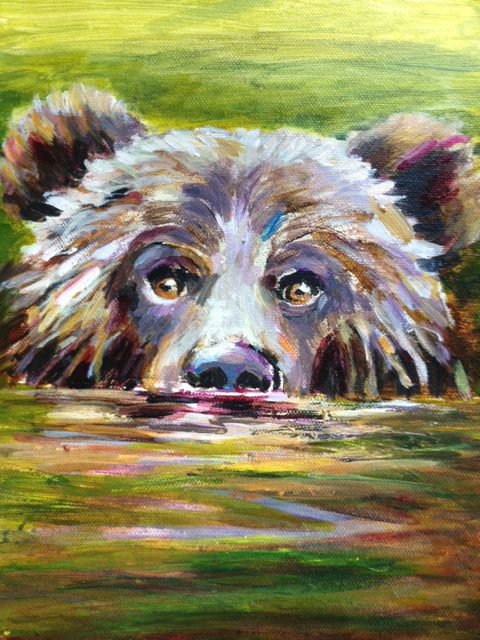 Create Your Own Spirit Animal
Get in touch with the sacred essence of your Spirit Animal by creating your own artistic interpretation in an inspirational and rewarding workshop.
You will be provided with all the needed materials and gentle guidance to complete your own works of art reflective of your spirit and vision.
Workshops are scheduled throughout the year.