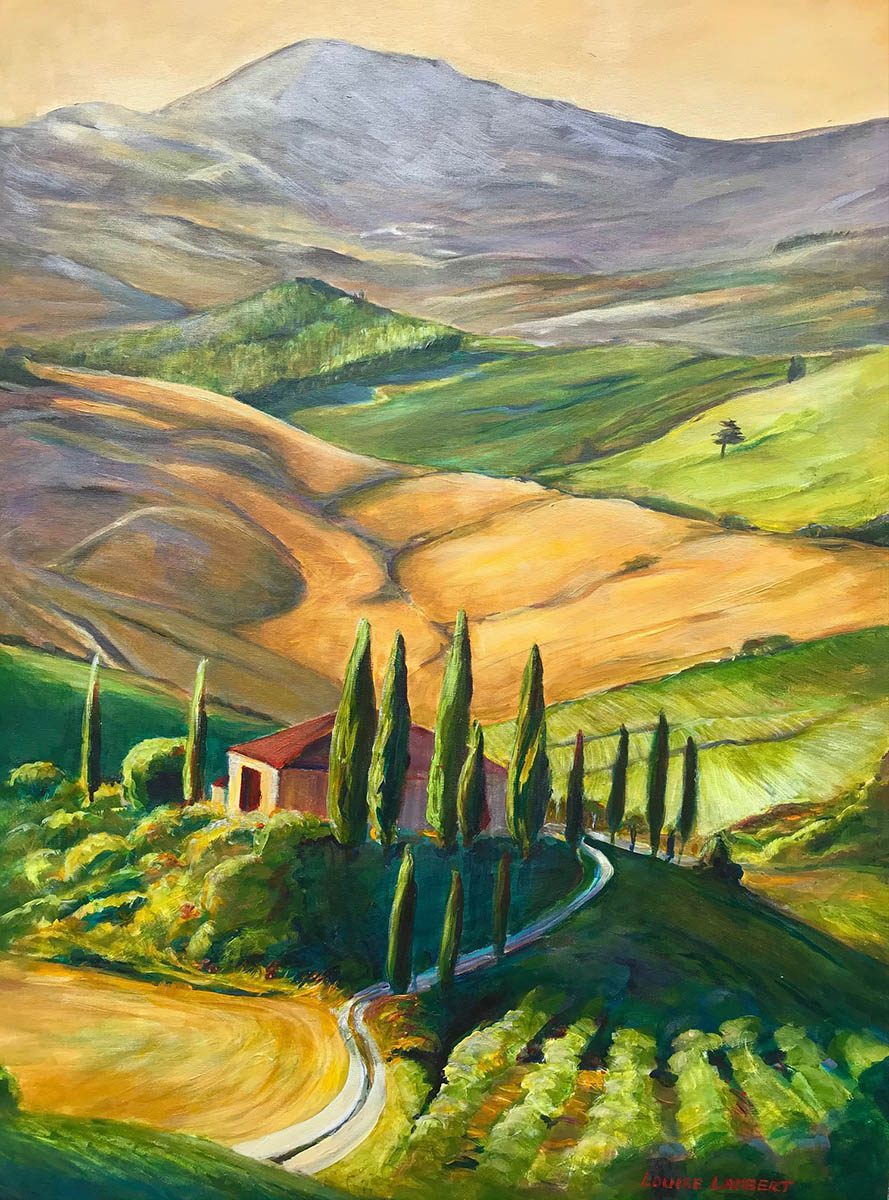 Tuscany Okanagan
acrylic on canvas – 30 x 40
$1,200
This cheerful painting, takes you to Tuscany, with its rolling hills and luxury villa.
If you cannot travel, then create a Tuscan holiday in your home with this artwork. "Tuscan Okanagan" was painted with the purpose to offer a sanctuary, a place to restore and revitalize and to be available for you right in your own home.
It is the perfect focal point and creating life to any room, harmonizing with your décor.
Step into Tuscany with this fine artwork measuring 30" by 40", painted in acrylic.