Dec 28, 2022
Please expect a new feature here soon.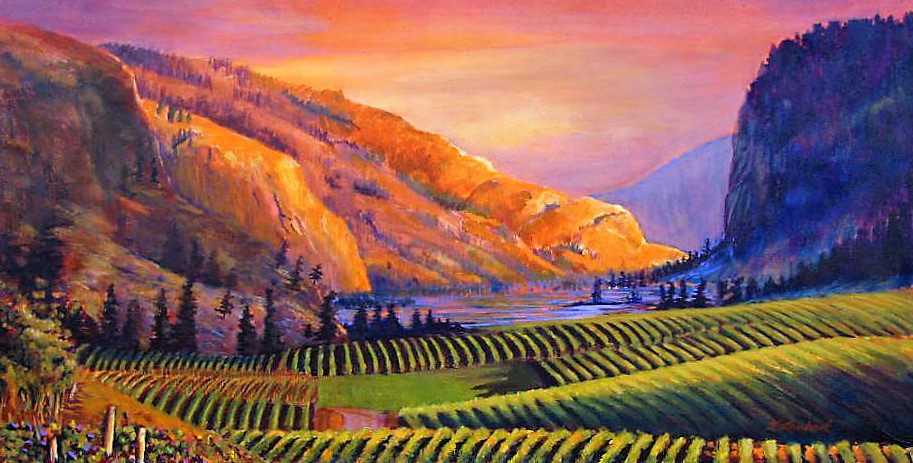 Why not have a personal connection with your artwork?
If you want a particular size, theme, subject, or colour palette, Louise will create a custom artwork painted just for you.
Commissioning art is the natural solution. The cost is not that much more than purchasing an original piece of art from a gallery while getting exactly what you want.  Commissioning art is a fun, bucket-list experience.  No matter if you are a first-time art buyer or a seasoned art collector, Louise will make the process easy, enjoyable and exciting.
Create Your Personalized Art with us Today!
As easy as 1, 2, 3 – choose the size, color scheme and the theme you want.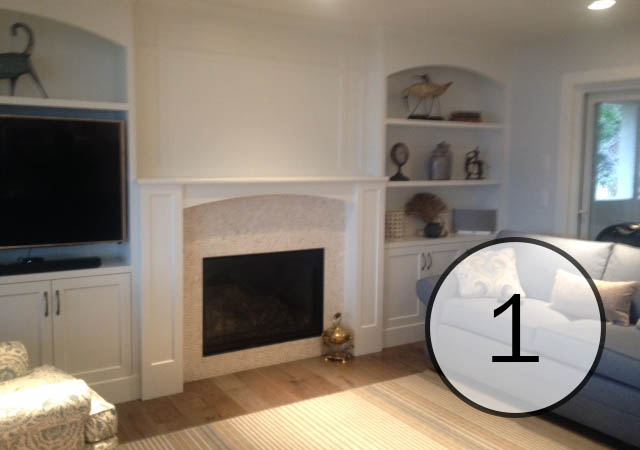 To aid in your size selection you will be shown 2-3 blank canvas, in your space where the painting will hang.
This visual picture will help you select the right size, along with Louise's recommendations.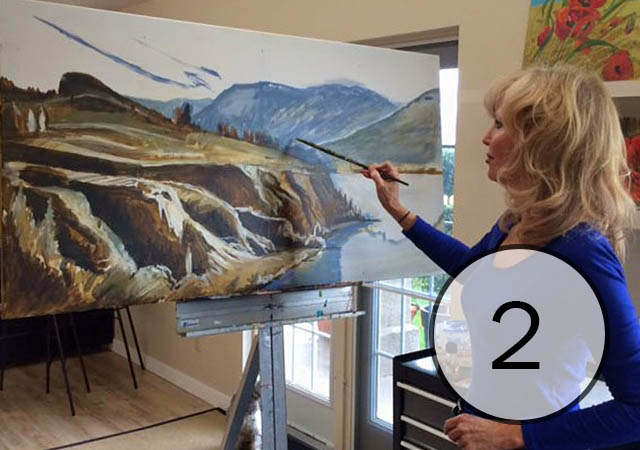 Choose the colours you like and the style you appreciate.
Your preference may be: Natural, Realism, Impressionistic, Modern or Graphic.
it's your choice.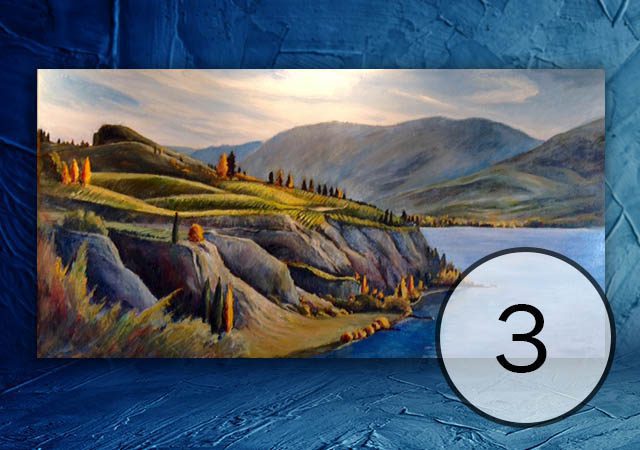 Pair your vision with our talent and watch the painting of your dreams unfold before your eyes.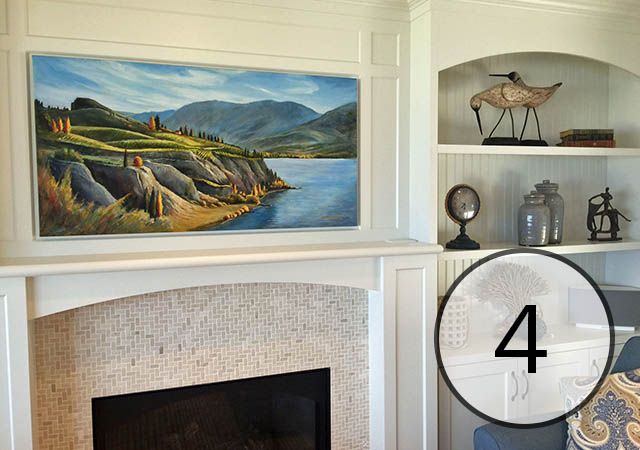 You imagine it
– We capture it
Louise Lambert specializes in making your artwork visions a reality.
A painting by Professional artist Louise Lambert, personalizes art that is created specifically for you
Louise Lambert's commission work has been in demand since 2000.  Crediting her clients with the creative inspiration for the work and involving them in the art experience goes well above and beyond what regular art galleries can offer.  Encouraging the client's feedback at stages of the artistic process keeps the painting alive.  With her guidance, Louise encourages her patrons to choose their favourite scene or subject.  The painting's dimensions and palette colours are all selected based on their preferences. This collaborative experience creates the opportunity for you to explain exactly what you want.
You will receive regular updates on your painting's progress and follow up visits so you can see how your painting is evolving or you can have electronic photographs sent to you allowing direct exchanges with the artist.
When the painting is finished … YOU get to name it, tell the story and enjoy it!!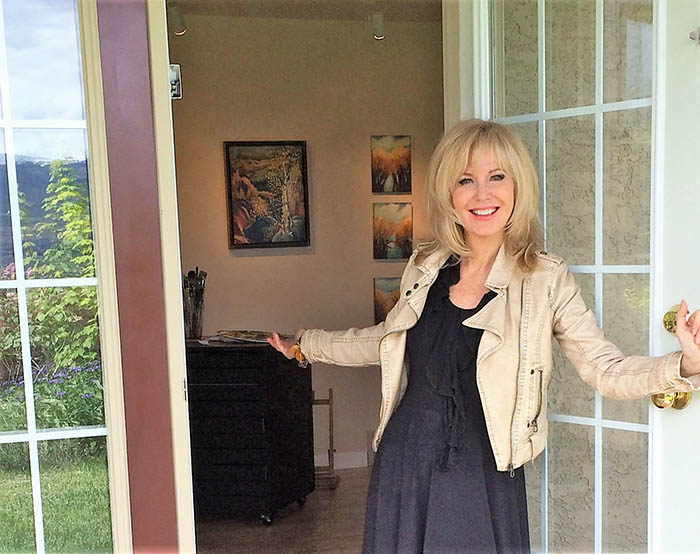 "I prefer to offer very personal service to my clients".
Louise Lambert is the owner of Wine Country Studios and a professional artist with commission work in demand.  She has completed more than 195 commissioned art pieces across Canada and USA, as large as 6 by 8 feet, for homeowners, and as large as 30  by 8  feet for businesses, working locally from Wine Country's working studio in  Kelowna, British Columbia.
Classically trained at the Copinni Fine Art Academy, San Antonio Texas, with education throughout North America including, Ottawa, Toronto, and Washington DC, her breadth and depth of painting supplemented with a background in interior design, professionally experienced with, solid credentials assures you an heirloom painting that you will treasure and be proud to display. Her works are owned and displayed by homeowners and businesses both domestically and abroad.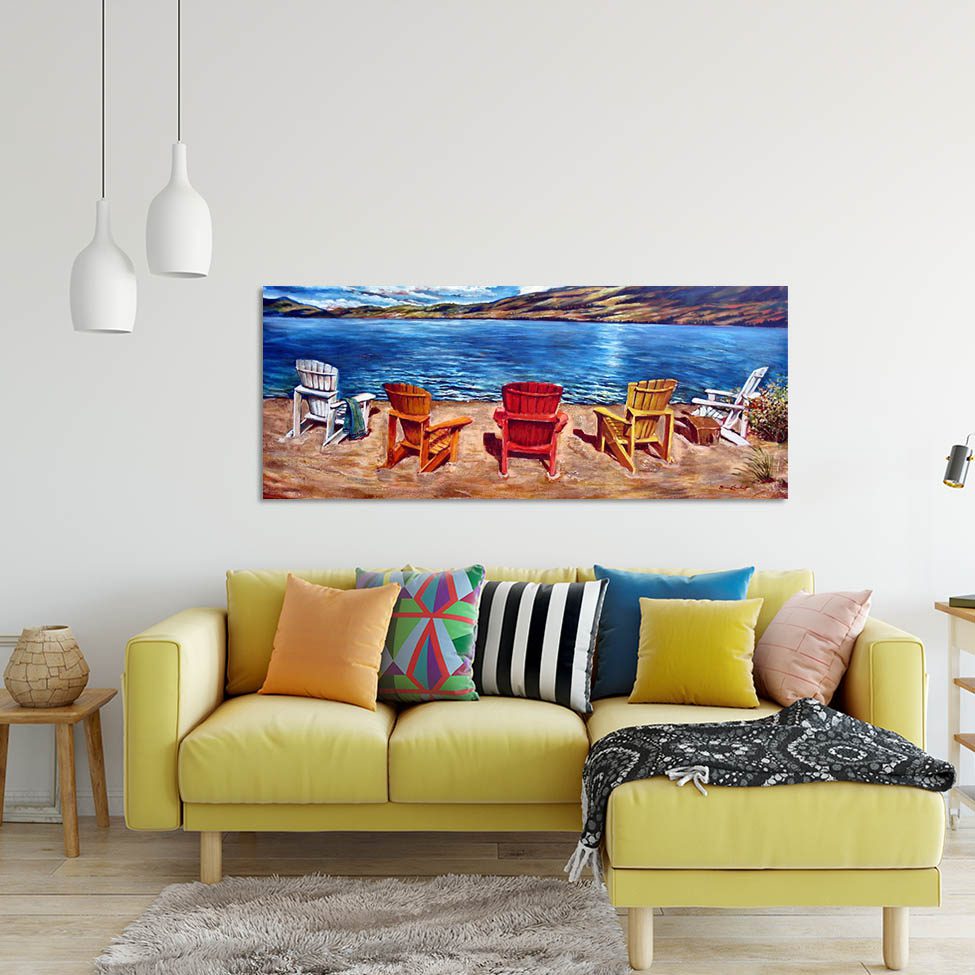 What Our Clients Have To Say
"We definitely are enjoying your artwork, we just love it"
Thank you so much for the artwork I purchased. It is even lovelier than I remembered! In addition, the colours go GREAT with our kitchen/great room
Your painting resides over the fireplace where it looks great.
"It was a pleasure working with Louise.  Her art has captured the beauty of the Okanagan, adding warmth and beauty to our home.  She is very talented and exceptional to work with."
"Naramata Evening" hangs proudly above the fireplace and brings my living room to life. It captures the amazing beauty of the Okanagan! Louise did an excellent job helping me source the right art piece for my new home, with the appropriate frame. I have passed her name on to several friends and family.
"Louise's work is astonishing.  Just when you think you've got her pegged as a landscape artist, she turns around and does beautiful still and wildlife paintings.  Versatile and gently helpful.  Loved the painting she did for me."
"I commissioned a piece from Louise for a client gift. The goal was to immortalize the property the lady had grown up in and give it a renewed sense of charm, as it had aged quite a bit.
Louise not only did that, she exceeded my expectations and created a piece that brought so much joy to my client!
Her sense of what the piece was for was conveyed in her work and every stroke of the brush seemed to take us back in time to a house that now empty, was once filled with love and joy and the laughter of a happy family.
I would highly recommend Louise to anyone looking for a special gift to share- thank you Louise!"

Personal Real Estate Corporation
FWG/ Christie's International Real Estate, Vancouver, BC
We love our paintings.  It sits on the l wall above a staircase that looks perfect there!
 We love the painting and having it hanging in our living room here at Predator Ridge.
"Louise took our thoughts for the type of art we wanted in our home and worked with us to give us a beautiful painting that we could not be happier with.  This is our third painting of Louise's and it fits so will with the previous two"