Creative Art Series – Paint like an Impressionistic Master like Monet
Creative Art Series
When you are immersed in creating, time stand still and you find yourself in the moment. Some may call this a special kind of mindfulness. Escaping into your creation requires your full mindful attention.

Paint like an Impressionistic Master like Monet
---
Beginners to experience artists can discover and create their own impressionist art work. You've always admired Monet's Water Lilies; why not create them first hand in our impressionist workshops. The brush stokes are loose and the colours pure. Precision is not required.
You will get launched with the foundation of the painting and then you are free to explore and add your own touches. You will be gently guided by professional artist Louise Lambert with tips on your set up and palate recommendations.
Look for in these creative series:
Monet Water Lilies
Van Gogh's Starry, Starry Night
Van Gogh Returns with Sunflowers
Lauren Harris, Winter Wonderland
Your instructor and Guide:
Louise Lambert, a Métis and Professional artist, will be your guide and instructor.
Her works are well known in the Okanagan Valley, selling internationally. Owner of Wine Country Studios, she has conducted over 200 workshops though out North America.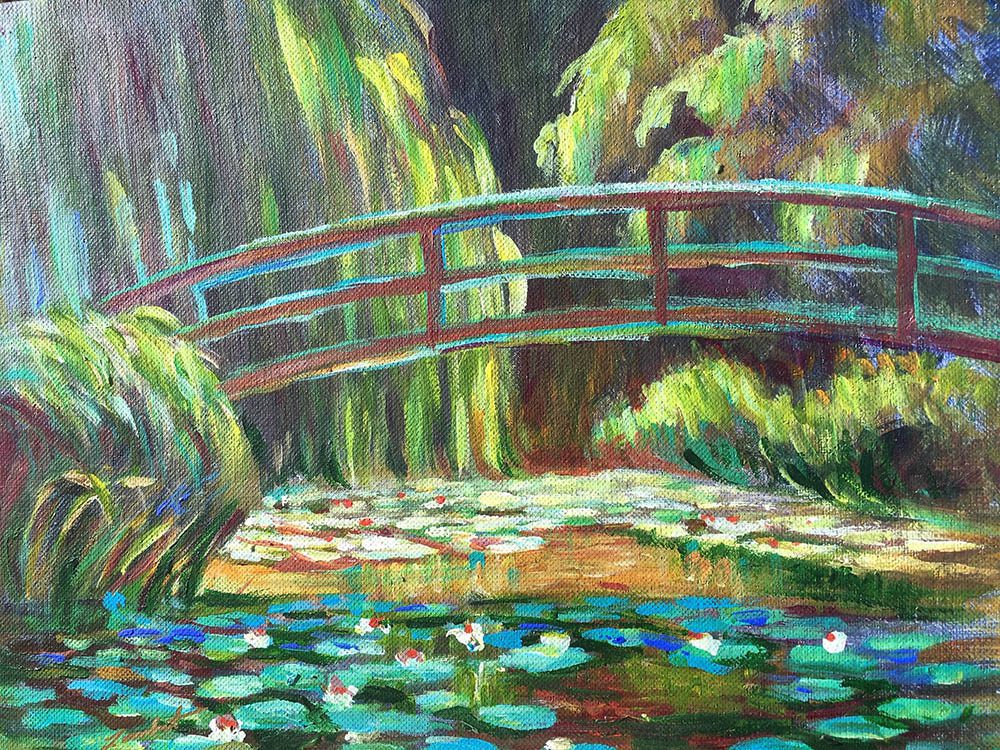 Impressionist
---