Blue By You
 acrylic on canvas – 18 x 20
Original painting by Louise Lambert
 Sunrise above the Vineyards
As the sunrises towards the blue sky it wakens the vineyards infusing a brilliant glow.  Crispness is in the air, as autumn approaches and wine harvest time nears.  This study, painted by Lambert, captures the first light of day.  "Blue by you" borrows, a Van Gogh's palate of complimentary blues and yellows, found in the south of France.  Lambert was influenced by her recent studies of Vincent Van Gogh's artwork.
Measuring 18" by 20", painted in acrylic; it will add a pop of colour to your home to complete your room.
What Our Clients Have To Say
Your painting resides over the fireplace where it looks great.
"Louise took our thoughts for the type of art we wanted in our home and worked with us to give us a beautiful painting that we could not be happier with.  This is our third painting of Louise's and it fits so will with the previous two"
"It was a pleasure working with Louise.  Her art has captured the beauty of the Okanagan, adding warmth and beauty to our home.  She is very talented and exceptional to work with."
Thanks for doing the show at Summerhill; it was a pleasure and an honor
to have you at our Winery.
Summerhill Pyramid Winery, Kelowna, BC
Inspiring Art, captivating the warmth of the natural resources of Kelowna, variety and range of work imagination and something powerful.
After seeing the painting on the cover of the Okanagan Fall Wine Festival, we went online to discover more about the artwork of Louise Lambert and proceeded to visit her at her studio for an up close and personal impression.  For a long time we had been looking for a painting that would grace our home with the wine country, we are so lucky to live in. Louise fulfilled our dream by painting ¨Symphonie Champêtre¨ in which she has captured the warm earthy tones of the vineyards with its ever-changing glows against the majestic background the Okanagan Mountains and lake suggest.  It is with great pride and enthusiasm that we welcome our dream come true!
Your painting "The Valley" captured the light and scenery so beautifully! 
 I have been a fan of your art ever since I
visited the Red Rooster Winery in October of last year.
I am looking forward to surprising my wife with the painting.  I know that she will love it.
We love our paintings.  It sits on the l wall above a staircase that looks perfect there!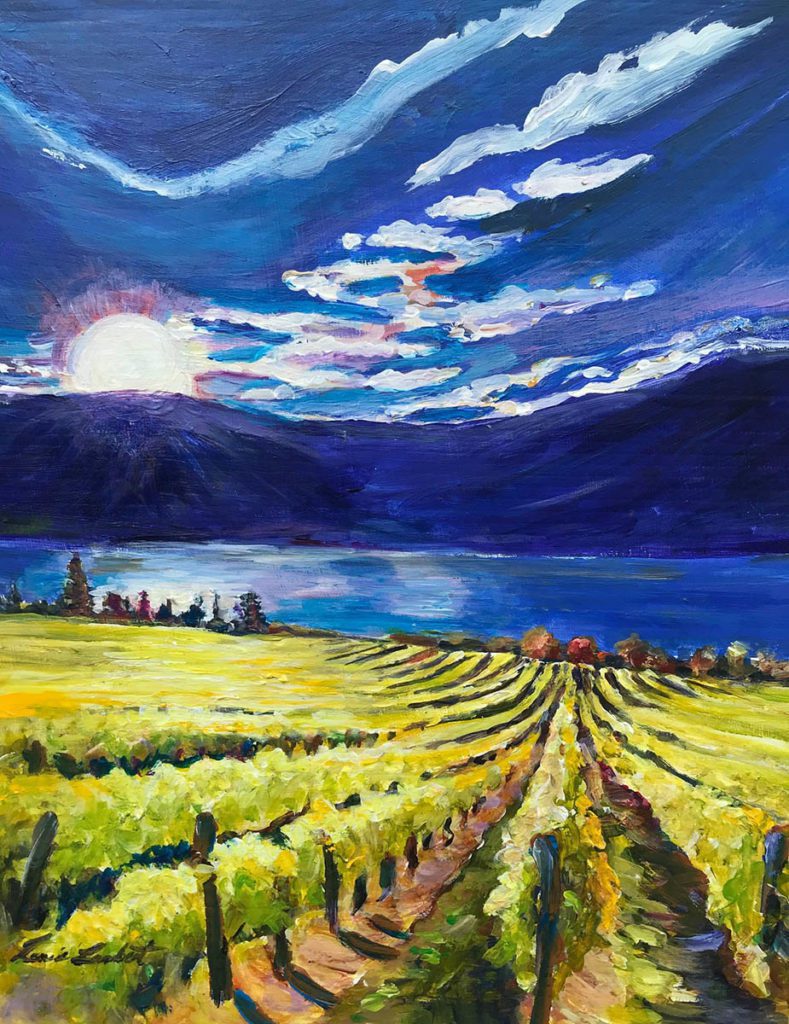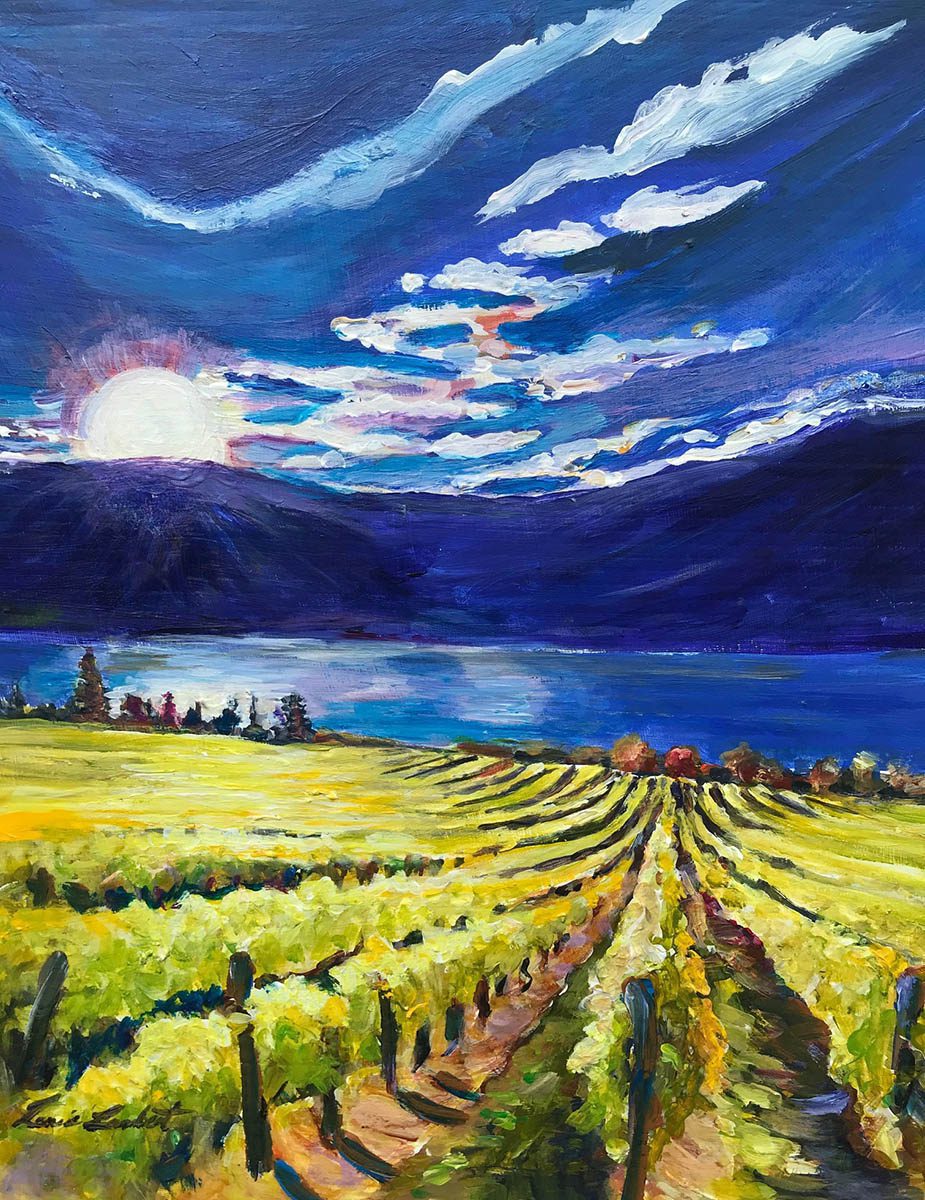 Buy Now