Lake Okanagan – Original Art
$898.00
Acrylic on Canvas – 24 x 30
Original Painting by Louise Lambert
In stock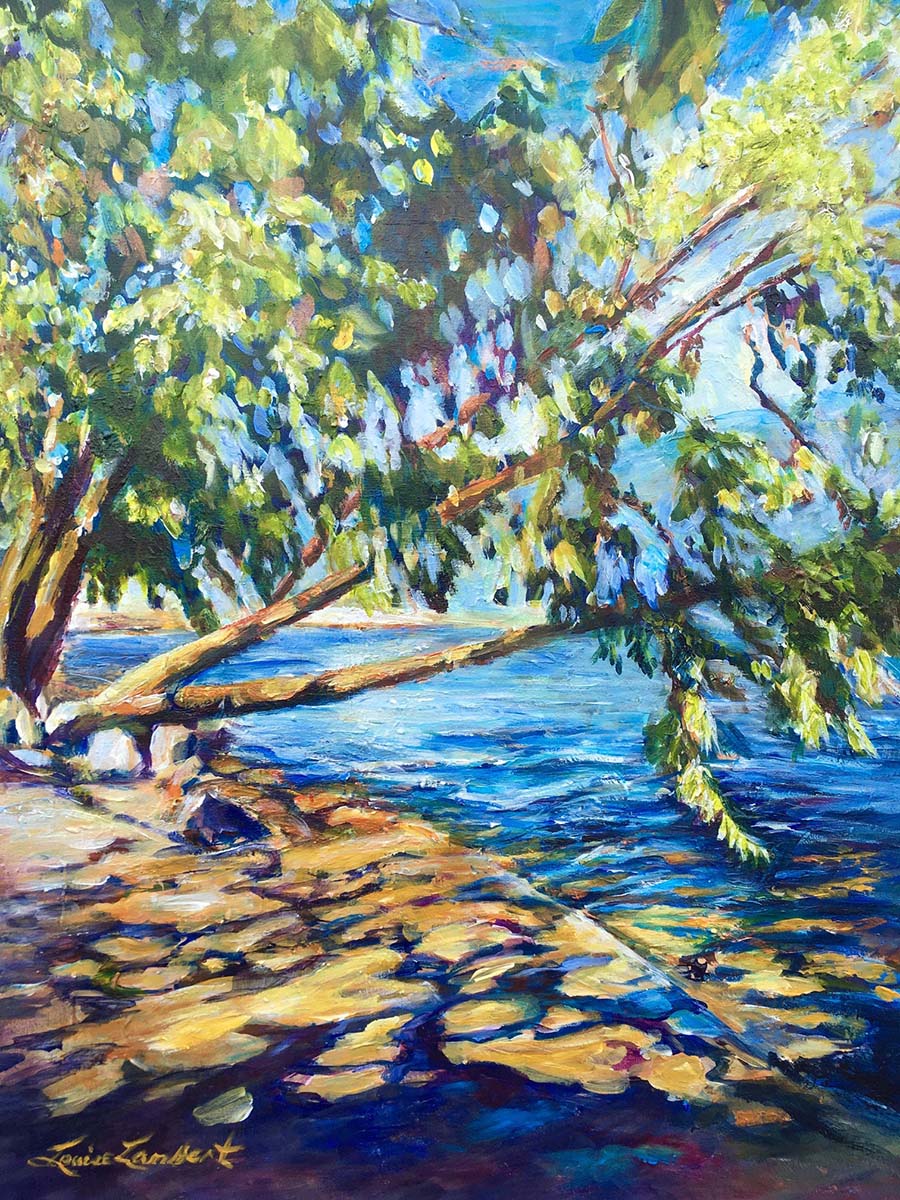 Scenic Lake front artwork is framed by trees bowing towards the lake and reaching for the sky, with dappling light reflected on the shore.  You can almost hear the water caressing the shoreline.  A summer breeze blows fresh air across the mountains cooling the coastline.It's the perfect summer day and the moment is captured in this impressionistic artwork by Louise Lambert.  Painted on canvas, dimensions: 24" by 30".
What Our Clients Have To Say
"We definitely are enjoying your artwork, we just love it"
I recently participated in the paint your spirit animal workshop and thoroughly enjoyed it! it's a relaxing pressure free environment that allows you to really get into what you are painting. Louise provides Insite and guidance without taking away your creativity. I would 100% recommend this workshop!
"Naramata Evening" hangs proudly above the fireplace and brings my living room to life. It captures the amazing beauty of the Okanagan! Louise did an excellent job helping me source the right art piece for my new home, with the appropriate frame. I have passed her name on to several friends and family.
 I have been a fan of your art ever since I visited the Red Rooster Winery in October of last year.
Inspiring Art, captivating the warmth of the natural resources of Kelowna, variety and range of work imagination and something powerful.
"I have purchased numerous paintings from Louise throughout the years.  The room absolutely comes to life once Louise's artwork is hung and then there is such a story to tell.  Each piece has a unique story and sharing that story with others simply never gets old.  She paints the most romantic, vibrant, beautiful creations.  Her work is stunning.  It is always a pleasure showcasing Louise's artwork in our home.  The compliments are endless.  Louise is exceptionally talented."
"Louise's work is astonishing.  Just when you think you've got her pegged as a landscape artist, she turns around and does beautiful still and wildlife paintings.  Versatile and gently helpful.  Loved the painting she did for me."
"Thanks so much for all your inspiration to get our dream painting to canvas"
We love our paintings.  It sits on the l wall above a staircase that looks perfect there!
After seeing the painting on the cover of the Okanagan Fall Wine Festival, we went online to discover more about the artwork of Louise Lambert and proceeded to visit her at her studio for an up close and personal impression.  For a long time we had been looking for a painting that would grace our home with the wine country, we are so lucky to live in. Louise fulfilled our dream by painting ¨Symphonie Champêtre¨ in which she has captured the warm earthy tones of the vineyards with its ever-changing glows against the majestic background the Okanagan Mountains and lake suggest.  It is with great pride and enthusiasm that we welcome our dream come true!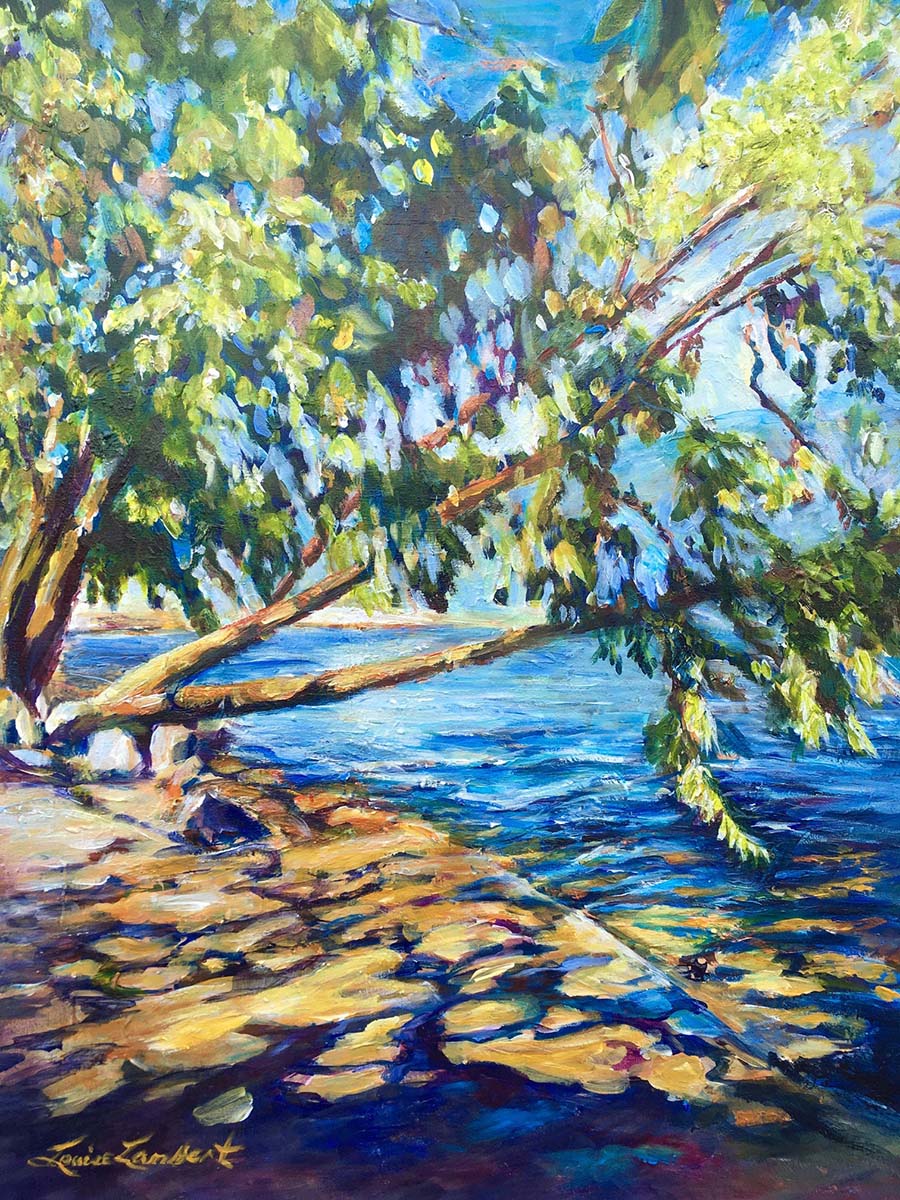 $898.00
In stock