Vineyard Angels
$789.00
Acrylic on Canvas – 18″ x 24″
Original painting by Louise Lambert
Sold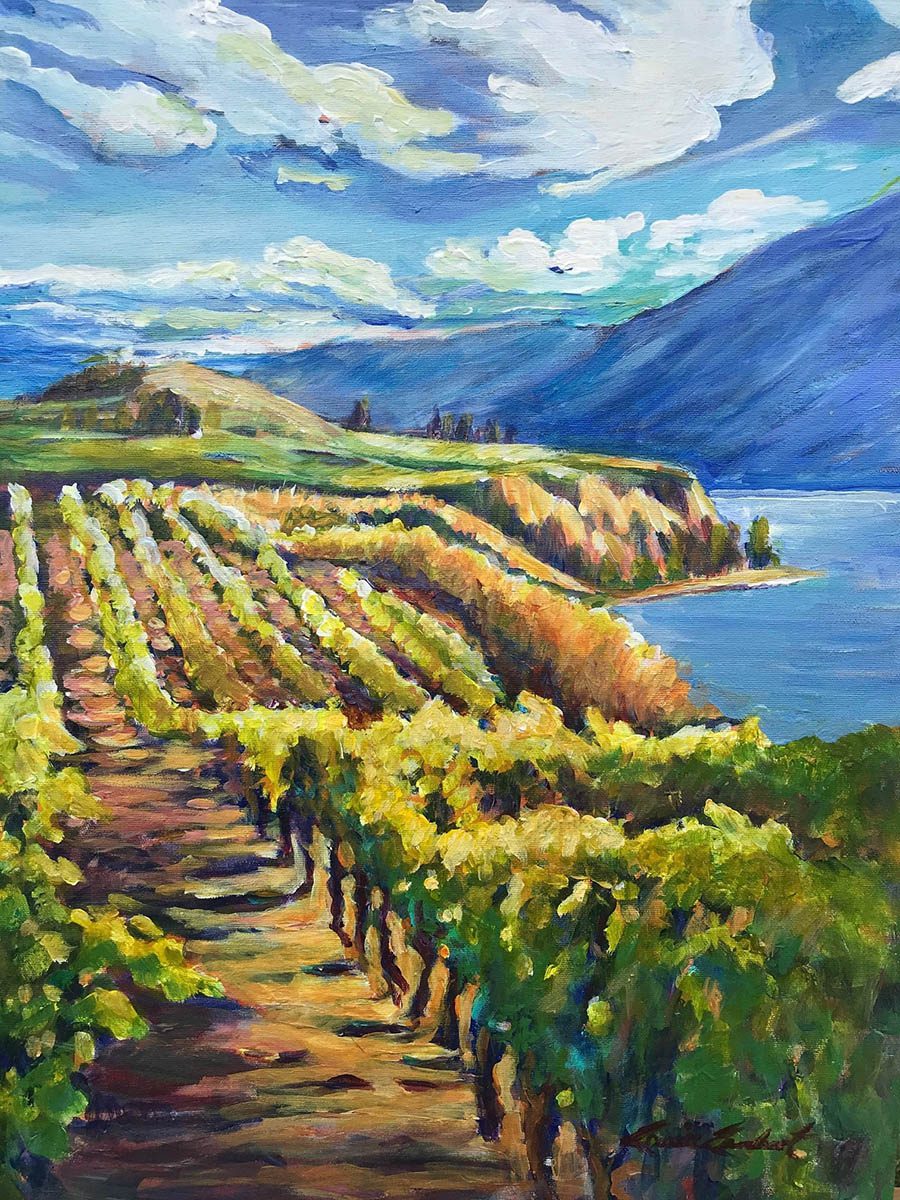 Sloping shores and dramatic cliffs that fall to the water's edge, vineyards crown the tops of the Terre (land).  This painting by Lambert captures the radiant color, illuminated by the warmth of the sun on the vines, so that you can almost, smell, and taste the grapes.  A scene that "paints itself" was discovered in the southern Okanagan valley in a town called Naramata, by the artist, in one of her frequent trips to the area.
Painted in acrylic, on canvas, dimensions: 18" by 24".
What Our Clients Have To Say
 We love the painting and having it hanging in our living room here at Predator Ridge.
This is the perfect learning atmosphere. And if advanced to enjoy the atmosphere. Highly recommend -it was a spectacular workshop and a lot of fun.
I enjoyed my afternoon painting spirit animals and a glass of wine. Louise is a good instructor with helpful gentle guidance. My Ravens are in my kitchen.
My friend Joan and I visited your studio in September on the Studio Tour.   I purchased the Hudson Orchard picture.   I love it – even more now.   It is a wonderful memory.
Vancouver, British Columbia
I recently participated in the paint your spirit animal workshop and thoroughly enjoyed it! it's a relaxing pressure free environment that allows you to really get into what you are painting. Louise provides Insite and guidance without taking away your creativity. I would 100% recommend this workshop!
"Louise created several commission works for our office; she is professional, on time and on budget.  The artworks are beautiful and add so much interest to our clinic." 
The De Pieri Clinic, Kelowna, British Columbia.
Inspiring Art, captivating the warmth of the natural resources of Kelowna, variety and range of work imagination and something powerful.
Your painting resides over the fireplace where it looks great.
Thanks for doing the show at Summerhill; it was a pleasure and an honor
to have you at our Winery.
Summerhill Pyramid Winery, Kelowna, BC
We love our paintings.  It sits on the l wall above a staircase that looks perfect there!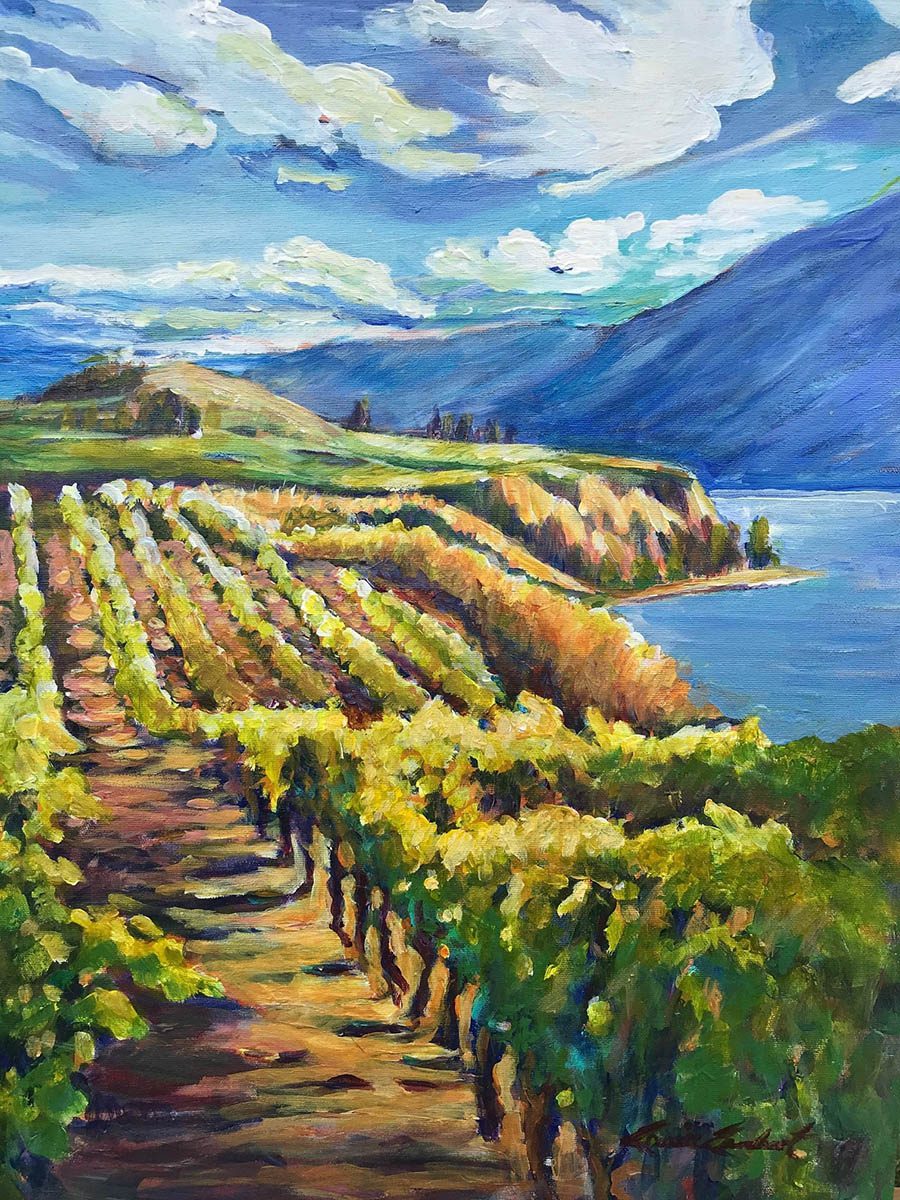 $789.00
Sold