The Path – Original Art
$169.00
Pastel Study – 15″ x 12″
Original – by Louise Lambert
In stock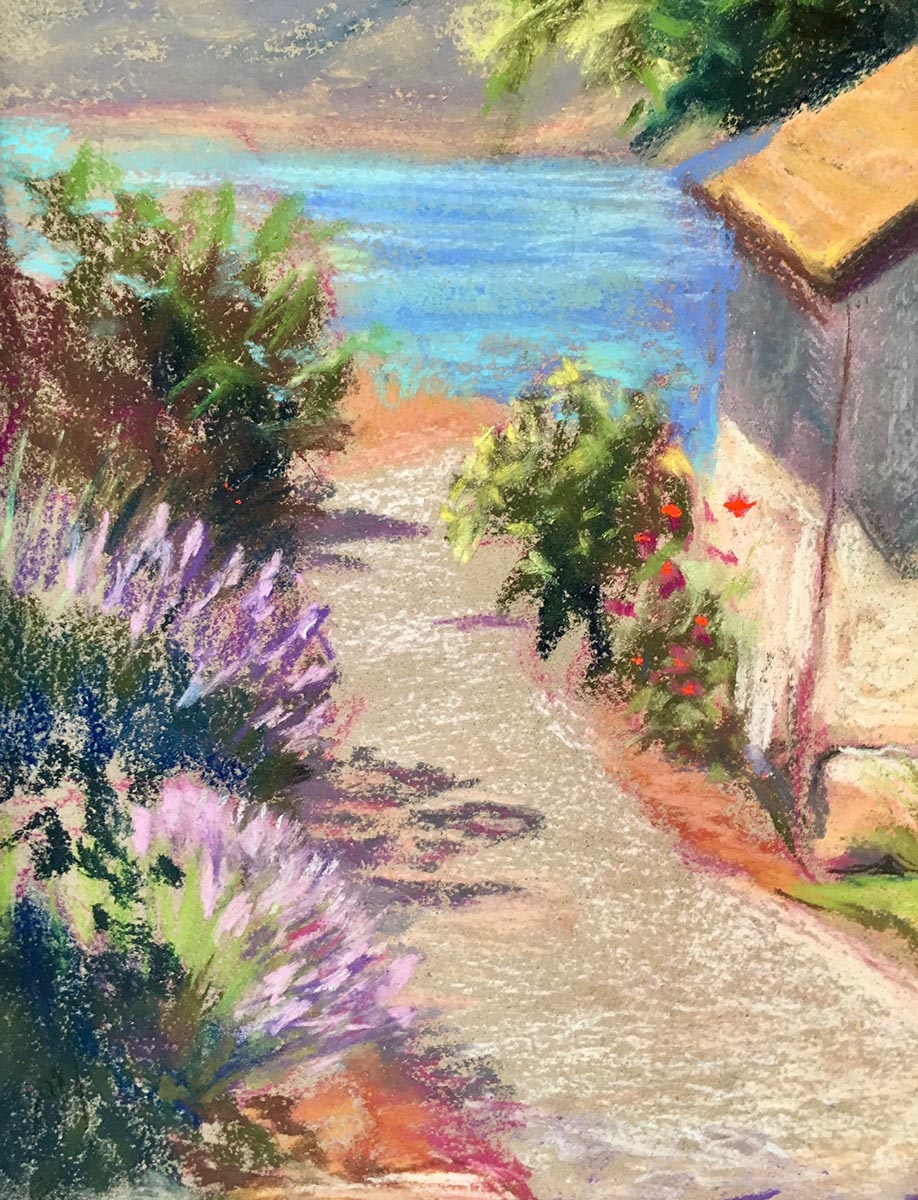 "The Path" leads you past the French lavender and villa towards Lake Okanagan, painted in soft pastels.  This plein aire study that Lambert painted outdoors captures the essence of summer and a moment in time.  A perfect addition to hang on your walls to capture the season, while adding atmosphere.15" by 12" Pastel Study, Framed and matted with glass.
What Our Clients Have To Say
Your painting resides over the fireplace where it looks great.
Thanks for doing the show at Summerhill; it was a pleasure and an honor
to have you at our Winery.
Summerhill Pyramid Winery, Kelowna, BC
"Naramata Evening" hangs proudly above the fireplace and brings my living room to life. It captures the amazing beauty of the Okanagan! Louise did an excellent job helping me source the right art piece for my new home, with the appropriate frame. I have passed her name on to several friends and family.
My friend Joan and I visited your studio in September on the Studio Tour.   I purchased the Hudson Orchard picture.   I love it – even more now.   It is a wonderful memory.
Vancouver, British Columbia
"I commissioned a piece from Louise for a client gift. The goal was to immortalize the property the lady had grown up in and give it a renewed sense of charm, as it had aged quite a bit.
Louise not only did that, she exceeded my expectations and created a piece that brought so much joy to my client!
Her sense of what the piece was for was conveyed in her work and every stroke of the brush seemed to take us back in time to a house that now empty, was once filled with love and joy and the laughter of a happy family.
I would highly recommend Louise to anyone looking for a special gift to share- thank you Louise!"

Personal Real Estate Corporation
FWG/ Christie's International Real Estate, Vancouver, BC
"I have purchased numerous paintings from Louise throughout the years.  The room absolutely comes to life once Louise's artwork is hung and then there is such a story to tell.  Each piece has a unique story and sharing that story with others simply never gets old.  She paints the most romantic, vibrant, beautiful creations.  Her work is stunning.  It is always a pleasure showcasing Louise's artwork in our home.  The compliments are endless.  Louise is exceptionally talented."
That is Incredible! I love it!  "Wine Time for Canines", It looks so great! 
Did I mention I love it? In addition, thank you!
I recently participated in the paint your spirit animal workshop and thoroughly enjoyed it! it's a relaxing pressure free environment that allows you to really get into what you are painting. Louise provides Insite and guidance without taking away your creativity. I would 100% recommend this workshop!
 We love the painting and having it hanging in our living room here at Predator Ridge.
I am looking forward to surprising my wife with the painting.  I know that she will love it.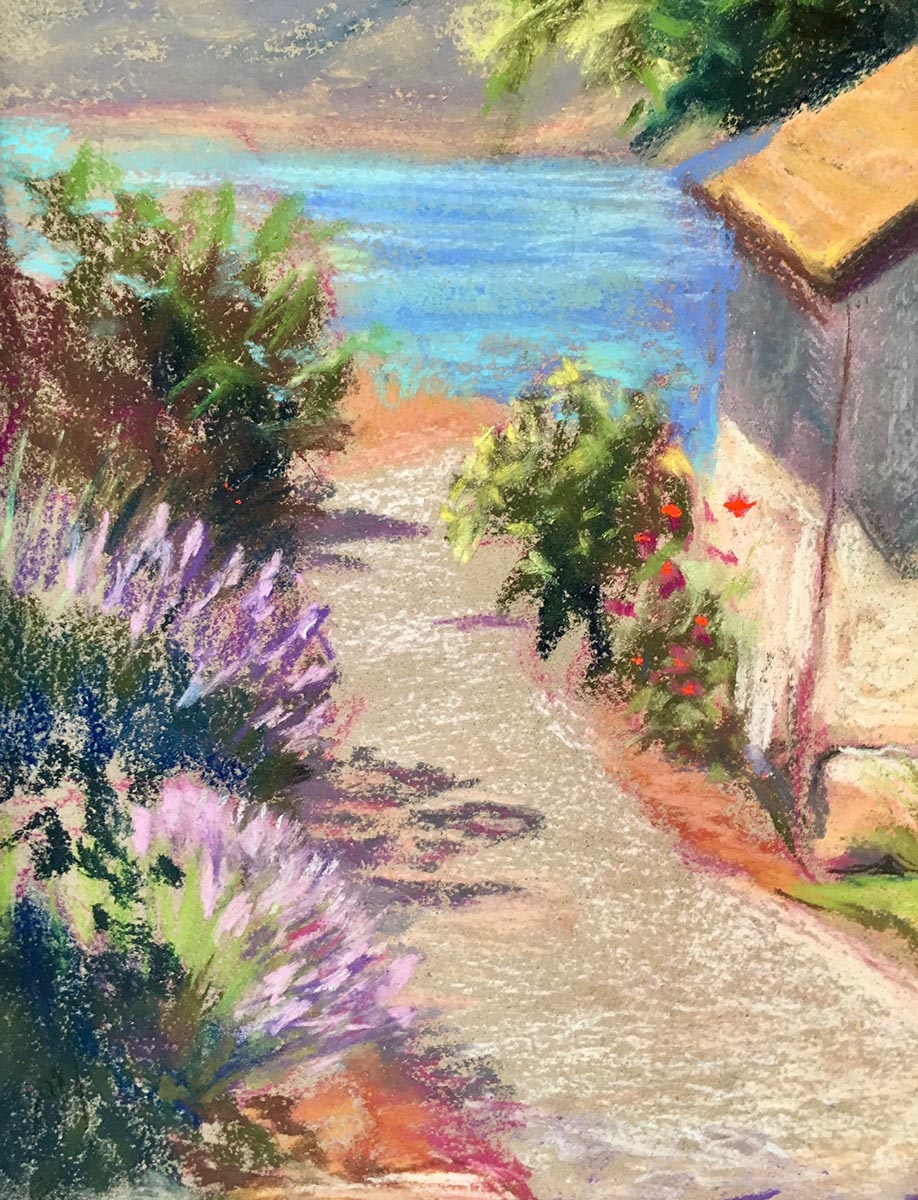 $169.00
In stock